Dorothée Elisa Baumann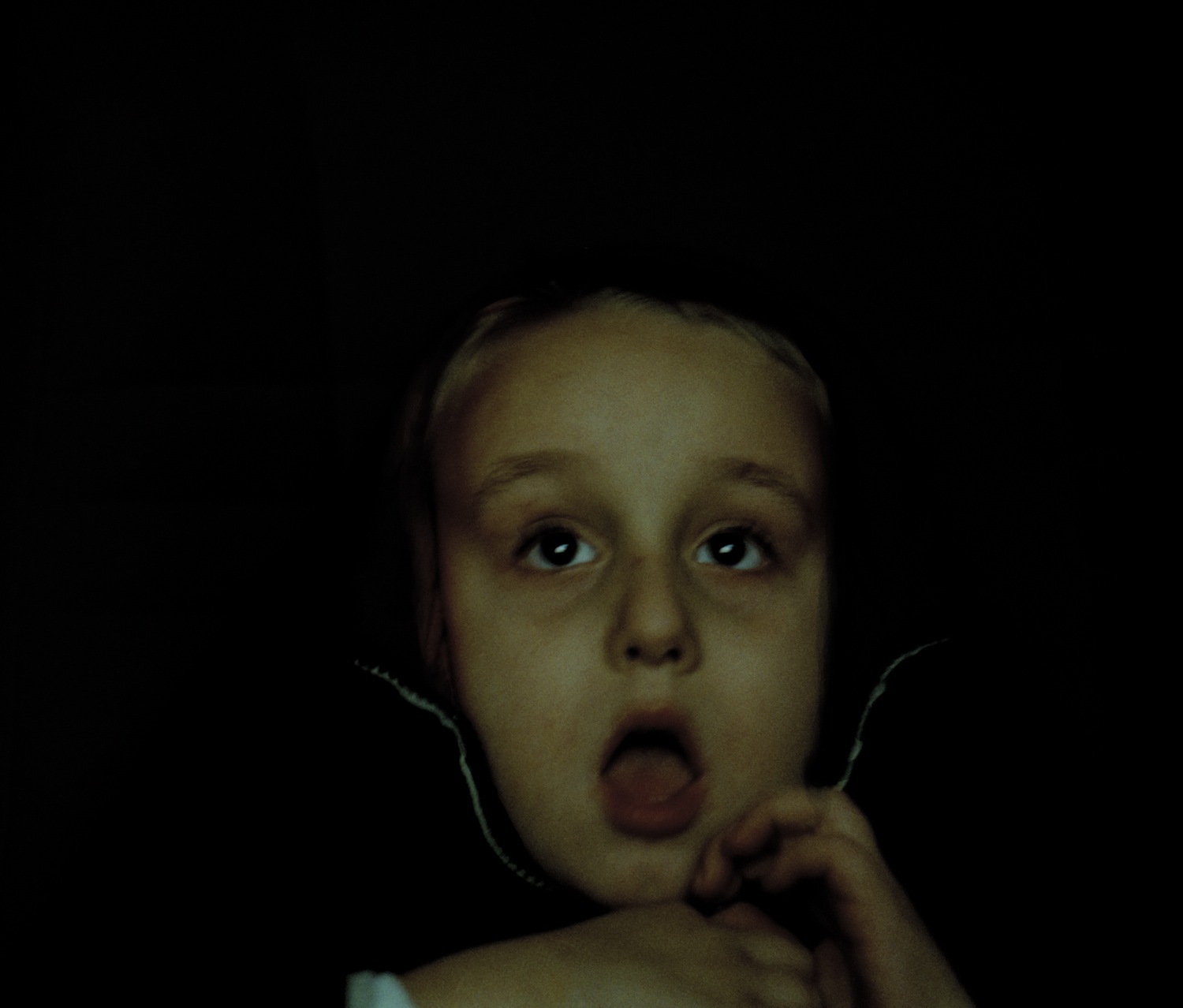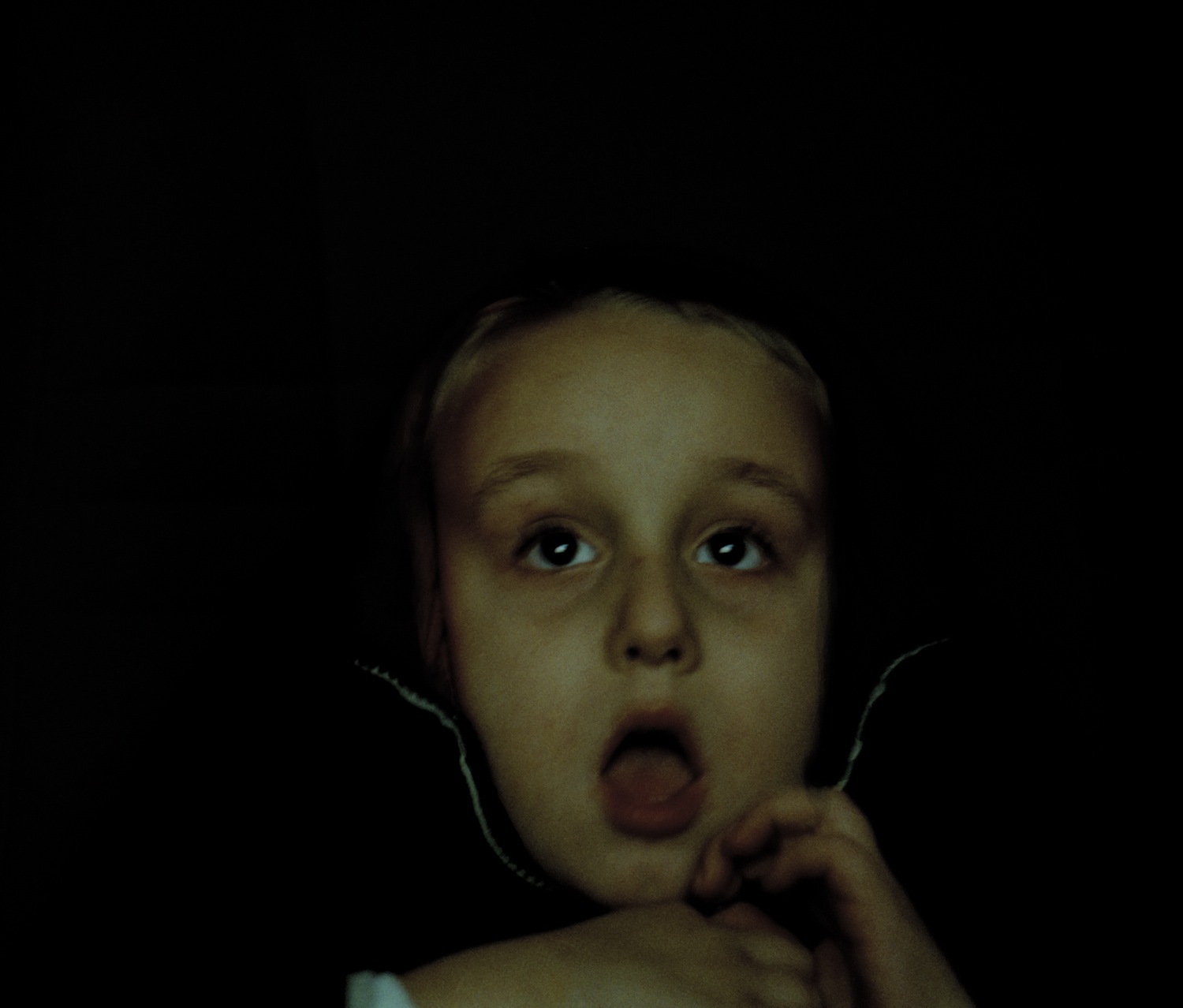 Dorothée Elisa Baumann
PROJECTION 4, 2004-2006
lambda print / tirage lambda
30 X 40 cm
11.81 x 15.75 inches
Edition of 7 / 7 exemplaires
Series of 10 works / Série de 10 images
"The spectator is engrossed in the story, absorbed by the sights and sounds - isolated in dark - they are consumed by the experience. The changing light of the film lights up the faces. The photograph creates itself thanks to the glimmer of the film. The light and the shadows of fictional imagery shine upon the faces. The photograph is an authentic vestige of both reality and fiction. I spontaneously met these people in front of cinema. They are strangers."
"La personne plonge dans la fiction – emballée des impressions acoustiques et visuelles – isolée dans le noir – elle consomme des sensations. La lumière changeante du film éclaire les visages. La photographie se crée grâce à cette lueur du film. La lumière et l'ombre des images fictives miroitent sur les visages. La photographie est une véritable trace entre réalité et fiction. J'avais rencontré les personnes spontanément avant la séance de cinéma. Ce sont des étrangers."
Group Exhibitions / Expositions collectives
Territoires, CHUV (Centre Hospitalier Universitaire Lausanne) avril 2008
Projection, Artamis, Genève, mai 2007
Descrubimientos, Séléction photo Espana, juin 2006
VFG, Prix Jeunes Talents Suisse, Zürich, Luzern, Basel, Vevey, mai–janvier 2006
EXTASE, Festival Image 04, Vevey, septembre 2004
Prix
Jeune Talent Suisse 4ème
Baumann lives and works in Biel/Bienne, Switzerland.
ARTIST BIOGRAPHY
BIOGRAPHIE DE L'ARTISTE
ARTIST WEBSITE

All prices in Swiss francs.
Currency converter